The internet has made it easy for landlords, real estate agents, and property managers to gain exposure for their apartment listings. Craigslist is no longer the one and only portal for attracting renters to a listing. There are now hundreds of websites that renters can use to locate their next apartment. In this short post, we will be reviewing and ranking various listings syndication websites out there.

Padleads is a platform that specializes in rental listing syndication. It's ranked #1 because of its ability to generate more leads for rental properties and the quality of its service. For property owners, landlords, and agents, this means you'll gain far more exposure to your listings than any other platform on this list.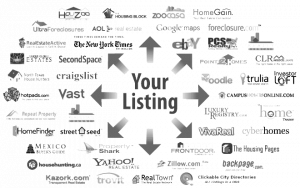 When taking a look at the site, you are greeted with a live chat person, which gives you easy access to an employee than can answer any of your questions. We all know how difficult it is to get live help online. No other platform tested has the amount of support the Padleads offers.
Also, Padleads is the only company that makes their phone number readily available for potential customers to call.
This is a great advantage for newcomers in the real estate industry as it allows you to create listings for your apartment in a quick and efficient manner. What also makes Padleads so unique is its ease of use and well thought out features. Padleads is not just a listings syndication platform. It is loaded with listings management features such as the ability to search and retrieve listings.
Padleads is respected and loved by numerous real estate agents, landlords, and property managers.
Padleads syndicates your rental listings to numerous top websites – here are just a few of the sites:

.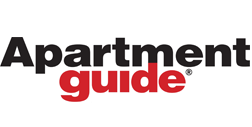 With the help of Padleads, you'll receive more leads without the hassle of manually posting your listings. In our experience, Padleads outperformed other platforms in terms of the number of useful features and the number of rental leads.
Go ahead – Try Padleads.com. Let us know if it lives up to the hype! Click Here
#2) Rentlinx
Rentlinx has a simple, yet an intuitive listing procedure. Simply post your property and it will focus on advertising it to dozens of websites. You can easily manage it through the Rentlinx control panel, which helps with organizing your property listings and getting them to the right prospects. It is on the expensive side of things – ranging from $55 and up whereas Padleads starts at $48.
After uploading your property details on Rentlinx, your property will be introduced on Rentalhouses.com, Apartments.com, and other listing sites. With its 30 day trial, landlords, property managers, or any real estate agent will be able to get a lead on their property, giving them more opportunities to obtain tenants.
#3) Showmojo
Showmojo is ranked #3 on our list, as it has exceptional listing options and the ability to schedule showings. It gives you a number for callers to access your schedule showings, listings, and more real estate details.
No shows one of the biggest issues with the rental apartment process. With Showmojo's automated text and email-based appointment confirmation, it ensures that each apartment prospect makes their showing on time.
#4) RealtyMX
Realtymx is Its unique feature is its class listing management system that offers easy to use customization tools and a large array of fields and options. It helps the user provide precise internal listings, ads distribution & management, landlord views, and other setups.
#5) Yougotlistings
Yougotlistings is a site dedicated to providing a high-quality listings syndication product. It provides advertising tools as it will post your property listings in Zillow.com and Craigslist ad posters.
Another reason why this platform is so popular is due to its multi-purpose system. Yougotlistings allows users to get a free initial consultation, developer & API tools, needed to help run a profile real estate team.
#6) Realbird
Realbird is a simple and robust online and mobile listing platform. Place your listings on the form, upload photos and watch as your property is posted on the leading real estate portals.
Realbird's Landing Pages help it stand apart from its competition. It creates call-for-action texts that show enough information to encourage visitors to request for more rental information through the contact form. Use Realbird if you're looking for a quick, yet simple way of getting your property noticed.
#7) Rent Jungle
Rent Jungle has over 700,000 active listings. In fact, the platform has the largest inventory of rental housing and apartments in the U.S. After signing up, users can set their rental criteria specifying their preferences such as a number of bathrooms, bedrooms, monthly rent and other options they want to specify in the filter.
Also, Rent Jungle pulls from over 12,000 owner and property management websites and add it to a search database on a nightly basis. Users can search for properties based on a list of options and be sent to your site through
#8) Real Shout
Realshout helps by placing your property's ad on Google and Bing Search. Users can reach prospects based on their target cities such as "New York apartments for rent".
And it gives you email and text alerts each time prospects make contact, making it easier for both parties during a rental agreement. It takes approximately 24-48 hours for your listings to appear on the directories,
#9) Rent Ruby
Looking for luxury rentals? Rent Ruby helps renters, relocation managers, and property owners find the perfect rental property. Renters can search via neighborhood, city, or school, and can perform rental analysis based on their county.
The site has a 24/7 property management feature where renters can call or email a Rent Ruby manager for support. While the site is currently limited to California properties, it still provides the ability to lock in a lease with recent listings at your fingertips.
It has additional features such as unlimited announcements and house scheduling available. With its listing statistics feature, you can analyze which prospects are seeking your property.
#10) Zillow Rental Manager
Last on our list is Zillow Rental Manager. Zillow allows renters to search for millions of rental and on-sale listings while looking for apartments within their budget.
Zillow helps with the full lifecycle of living and owning a home: buying, selling, and renting. It starts with its database of 110 million homes, including their unique Zestimate home values. This feature helps with calculating the value of a home-based on its location, amenities, and other details.
After uploading your property details on Rentlinx, your property will be introduced on Rentalhouses.com, PadMapper, Zillow, Apartments.com, and 10 other listing sites. With its 30 day trial, landlords, property managers, or any real estate agent will be able to get a lead on their property, giving them more opportunities to obtain tenants.