As a rental agent in New York City, catering to the unique needs and preferences of young professionals is crucial. This diverse group seeks neighborhoods that offer proximity to job opportunities, a vibrant lifestyle, and suitable rental options.
This comprehensive guide will delve into the top neighborhoods across the five boroughs of New York City, providing valuable insights, rental market trends, and lifestyle factors to help you guide young professionals to their ideal living spaces.
Manhattan: Chelsea
Chelsea offers a mix of upscale apartments and historic brownstones. Rental prices can be higher, but its central location near Midtown and the Financial District is a significant draw.
Chelsea boasts world-class art galleries, renowned restaurants, and a lively nightlife scene. For example, The High Line and Chelsea Market are must-visit attractions. Highlight Chelsea's convenience for commuters because young professionals value that. Additionally, emphasize the value of being within walking distance of iconic attractions.
Young professionals are drawn to Chelsea's dynamic atmosphere and easy access to cultural institutions like the Whitney Museum. It's an ideal spot for those who value convenience and culture.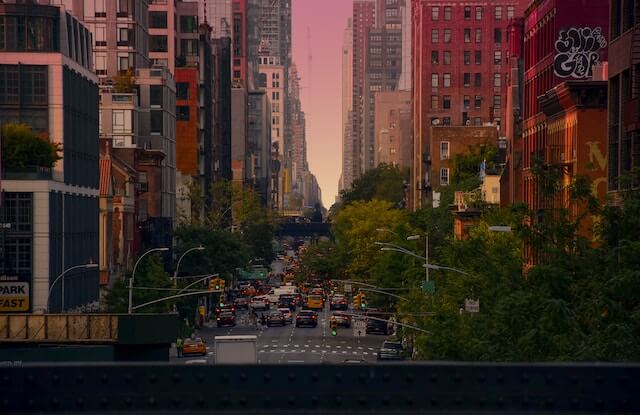 Brooklyn: Williamsburg
Williamsburg has evolved into a hotspot with trendy apartments and co-living spaces. Prices vary but tend to be more budget-friendly than Manhattan.
The neighborhood is a mecca for hipster culture. Promote Williamsburg's unique hipster culture, showcasing its craft breweries, vintage shops, and thriving music scene. For example, feature Bedford Avenue because it is a culinary hub. Furthermore, emphasize the neighborhood's appeal to young professionals seeking a creative and vibrant community.
Williamsburg exudes a creative, bohemian vibe that is why it is popular among young professionals. Its proximity to Manhattan and vibrant community make it a sought-after destination.
Queens: Long Island City
Long Island City (LIC) boasts luxury high-rises and converted lofts. Rental prices are competitive, making it an attractive option.
LIC has a thriving arts scene, waterfront parks, and a burgeoning restaurant scene. Gantry Plaza State Park provides breathtaking views of Manhattan. It offers a serene waterfront escape while being just one subway stop away from Midtown Manhattan. Because of that, it's an ideal choice for professionals working in Midtown or Queens.
To entice potential renters, highlight LIC's proximity to Manhattan and the ease of commuting. Mention the neighborhood's growing arts scene and the stunning views of the Manhattan skyline.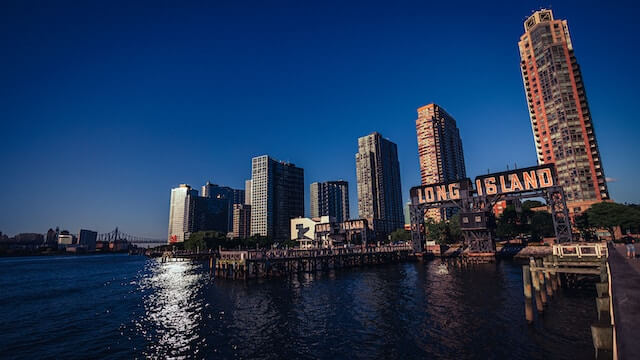 Bronx: Riverdale
Riverdale offers a range of housing, from historic homes to modern apartments. Prices tend to be more affordable compared to Manhattan. Furthermore, the neighborhood is known for its green spaces, including Wave Hill Gardens and Van Cortlandt Park. Riverdale Avenue also features a variety of shops and restaurants.
Riverdale provides a suburban feel with easy access to Manhattan via Metro-North trains. For young professionals seeking a peaceful environment, it could be an ideal place to live in.
Staten Island: St. George
St. George offers various rental options, including apartments and single-family homes. Additionally, rental prices are often budget-friendly. The neighborhood is famous for the Staten Island Ferry, which provides scenic commutes to Manhattan. There are also cultural attractions including the St. George Theatre and the Staten Island Museum.
St. George offers a serene, family-friendly atmosphere with picturesque waterfront views. It's an excellent choice for those seeking a peaceful escape.
You can promote St. George as an affordable option with a serene, family-friendly atmosphere. Highlight the convenience of the Staten Island Ferry for commuting and the cultural attractions that make the neighborhood unique.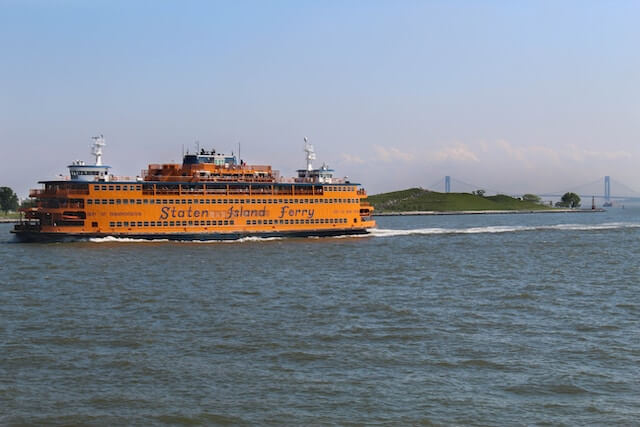 Becoming a Top Rental Agent in New York
In conclusion, as a rental agent, having a thorough understanding of these top neighborhoods for young professionals in New York City can empower you to match your clients with their dream living spaces.
Utilize rental listing platforms like Padleads to showcase available properties and provide valuable guidance to your clients in the city that never sleeps. By staying informed about each neighborhood's unique offerings, you can enhance your reputation as a knowledgeable and reliable rental agent. Furthermore, knowing the selling points you can emphasize on your Padleads listing increases your chance of finding potential tenants.