Florida's Gulf Coast is a haven for tourists and seasonal visitors, offering pristine beaches, warm waters, and a wealth of cultural and recreational activities. For rental agents, this region presents abundant opportunities to tap into the tourism-driven rental market.
There are strategies rental agents can apply to maximize income from vacation and seasonal rentals.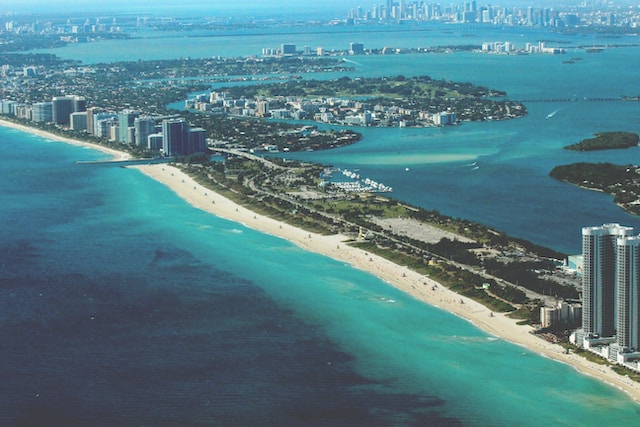 The Allure of Florida's Gulf Coast
Florida's Gulf Coast is renowned for its breathtaking coastal beauty, making it a top destination for travelers. From the white sandy beaches of Sarasota to the vibrant arts scene in Naples, this region attracts visitors seeking relaxation, outdoor adventures, and cultural experiences. The Gulf Coast's warm climate and diverse attractions ensure year-round demand for vacation rentals.
Rental agents can capitalize on the Gulf Coast's appeal by offering a wide range of rental properties, including beachfront condos, cozy cottages, and luxurious villas. The diversity of options caters to various traveler preferences and budgets.
For example, in Sarasota, beachfront condos offer unparalleled views and easy access to the Gulf of Mexico. In contrast, areas like Naples boast upscale villas with private pools and golf course views. By understanding the unique appeal of each location, rental agents can tailor their Padleads listings to attract a wide range of travelers, from families seeking a relaxed beach vacation to golf enthusiasts looking for upscale accommodations.
Leveraging Peak Seasons
Understanding the seasonality of tourism in the Gulf Coast is essential for maximizing rental income. The region experiences peak tourist seasons during the winter months when snowbirds flock to escape the cold, and during the summer when families seek beach vacations. Rental agents can use these trends to their advantage.
To maximize income during peak seasons, rental agents should adjust pricing strategies accordingly. Raise rates during high-demand periods while offering discounts or incentives during shoulder seasons to attract more visitors.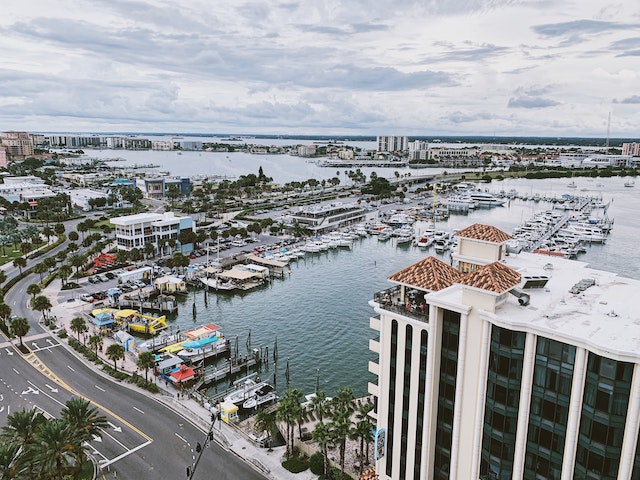 For example, you are managing a beachfront property in Clearwater. During the winter months, adjust your pricing strategy to capture the influx of snowbirds seeking warmth and sunshine. Simultaneously, offer extended stay discounts for those looking to spend an entire season in Florida. This dynamic pricing approach can help you make the most of the region's seasonal fluctuations in demand.
Effective Marketing and Promotion
In the digital age, an online presence is crucial for rental agents catering to tourists. Utilizing platforms like Padleads is essential for marketing rental properties effectively. Padleads allows landlords and agents to syndicate listings to popular websites, ensuring maximum exposure to potential renters.
Through Padleads, rental agents can streamline the listing process, reach a broader audience, and save time on listing management, ultimately driving more bookings.
Emphasizing Amenities and Experiences
To stand out in the competitive Gulf Coast rental market, agents should highlight the unique amenities and experiences that their properties offer. Gulf-front properties with private beach access, well-maintained pools, and proximity to popular attractions are particularly attractive to tourists.
Promote nearby activities such as water sports, golfing, cultural festivals, and dining options. Creating guides or partnerships with local businesses can enhance the guest experience and boost positive reviews.
For example, you can partner with a local water sports company in Siesta Key. Offer guests exclusive discounts on activities like paddleboarding and parasailing. This collaboration not only enhances the guest experience but also differentiates your property from others in the area. By showcasing these experiences, you can pique the interest of potential renters seeking both accommodation and adventure.
Guest Satisfaction and Reviews
Positive reviews play a significant role in attracting new renters and building trust in the vacation rental market. Rental agents should prioritize guest satisfaction by providing excellent customer service, maintaining properties in top condition, and addressing guest concerns promptly.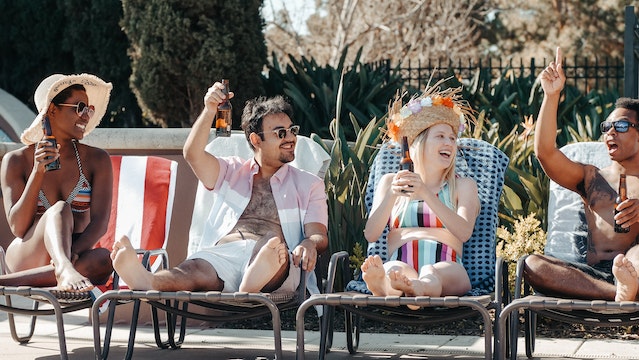 For example, if a guest informs you about a minor maintenance issue, promptly address the concern. As a result, the guest leaves a glowing review mentioning the excellent customer service. This proactive approach not only improves guest satisfaction but also boosts the property's reputation, making it more appealing to future renters. You should view negative feedback as an opportunity to showcase your commitment to guest happiness.
Furthermore, encourage guests to leave reviews on rental platforms, and promptly respond to both positive and negative feedback. Demonstrating a commitment to guest satisfaction can lead to repeat bookings and referrals.
Thriving in Florida's Gulf Coast Rental Market
Florida's Gulf Coast offers rental agents a lucrative opportunity to cater to tourists and seasonal visitors. By understanding the region's appeal, leveraging peak seasons, utilizing effective marketing tools like Padleads, emphasizing property amenities and local experiences, and prioritizing guest satisfaction, rental agents can maximize their income and success in this thriving rental market. The Gulf Coast's allure combined with strategic rental management can lead to a rewarding and profitable rental business.